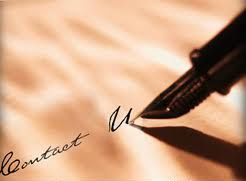 Mobile: 008615906395886
E-mail: info@sailinghair.com
Skype: sailinghair



1. How to do payment?
There are four ways to pay as follows:
FIRST:
Payment details through WESTERN UNION.
SECOND:
Payment details through MONEY GRAM.
THIRD:
Payment details through PAYPAL.
FOURTH:
Payment details through TELEGRAPHIC TRANSFER (BANK TO BANK BY T/T)
Before paying, please contact us to get more details on payment.

2. How to order with Sailing Hair?
If you want to place an order to us, please do as follows step by step:
1).Please scan our website- www.sailinghair.com
2).Please tell us what you want to buy including
A. Hair material, for example,100% Chinese human hair or 100% Indian human hair.
B. Hair Style, for example, Machine weft or keratin hair extension.
C. Hair length, for example, 18" or 20"
D. Hair weight, for 110 grams per piece or 0.8grams per strand.
E. Hair color, for example, 4# or 613#,
F. Hair Wave, for example, Body wave or Natural Wave.
G. Quantity, for example, 10 pieces or 100 strands.
So you can tell us what is your need in some words, for example, "I want to buy 100% Indian remy human hair, machine weft, 20" in length, 110g/pc, 4# color, 10pcs. This is an example of complete description for us.
3).We give you a reasonable quotation.
4).You confirm the quotation.
5).We make a Proforma Invoice for payment.
6).You do the payment via Telegraphic Transfer, Money Gram, Western Union, PayPal
7).After receiving your payment, your order will be arranged. And will be sent out within negotiated production time.
8).You receive our hair products, check the quantity and quality.
If no problem, this transaction is completed.
If our goods can not meet the requirement agreed by both of us, we will re-supply again or return your payment.
9).Business is completed.
3.What delivery methods do you provide?
We provide the following delivery methods by courier as below (delivering time does not include order processing time):
DHL: to US/Canada (2-3working days);
to UK/French/Australia/Netherlands (3-4 working days)
UPS: to US/Canada(1-2 working days);
to UK/French/Australia/Netherlands (3-5 working days)
FEDEX: to US/Canada (2-4 working days);
to UK/French/Australia/Netherlands (4-5 working days)
EMS: usually to Russia for easy clearance.
Of course, we can send your goods as your requirement.

4. How much is the delivery fee to our country?
The freight to your country will be got against your order weight and Postal Code, normally the freight will be prepaid because we can get better price from DHL, FEDEX, UPS, TNT, and EMS if you have no account collect.
If you have your owned account in Express company, freight can be paid by you.

5. How long will my stock order take?
Normally, for US/ Canada, you can receive stock order within 3-4 business days ; for UK/ Australia, it will take 4-5 business days.

6. How long will my customized order take?
For normal order
the custom wig order, skin weft, hand tied weft will be finished in 20-25 days, and you will receive the order within 30 days.
Wig in stock can be sent out within 2 days;
Machine weft, keratin/ pre bonded hair extension, EZ Ring hair extension, can be finished within 14 days
For special or big order, delivery time will be depend on your order.

7. Can I place an rush order?
Yes, you can place an rush order after confirming by us.

8. Can I modify or cancel the order after placing?
Within 24 hours from ordering, order cancel / modify is available. If out of 24 hours, we will not accept any order cancel / modify usually.

9. How can I check my order status?
We will process your order within 24 hours after receipt and contact you by email or telephone in time for any problems. Then we will inform you the tracking number within 24 hours after delivery of your order, and you can check the delivery status via Courier Company.